Available NOW on Amazon.com and Blurb.com!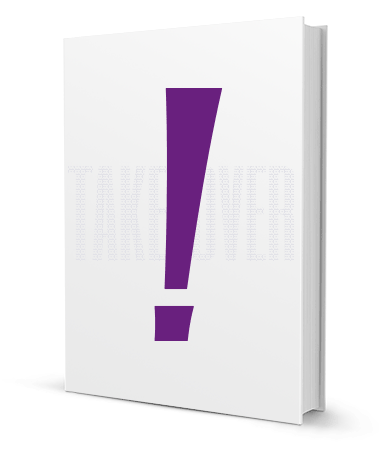 In Takeover!, David Shen drives you through the nerdy, make-it-or-break-it inside story of the web's first mega-company, where every day brought a new problem, every ad pushed the boundaries further, and every story added up to what became Yahoo!, the undisputed pioneer of the online advertising revolution.
Advance Praise for Takeover!

"Dave captures an amazing period at the onset of the 'business internet.' We had to lay the foundation for an entire industry while operating under incredible executive, shareholder, and consumer pressure. It was truly a unique moment in time; and Dave and Yahoo! were at the epicenter."
"In 1995, we brought Dave on as a designer. Little did we know he would be a leading element in industry-wide change in online advertising six years later! We had no idea that we were literally building an industry from the ground up. I've enjoyed this 'walk' down memory lane that Dave had put together. I'm sure you will too."
Founding Partner, AME Cloud Ventures; Co-founder, Yahoo!
SVP of Marketing, eHealth, formerly of Microsoft.
"DShen, as he is lovingly known, has captured the spirit, heart, and vibe of what it was like 'on the inside' at Yahoo! during the early years of this thing we now all take for granted called 'online.' It's a fascinating read that you can't put down if you are at all interested in how the internet business came into adolescence and through young adulthood...zits, hubris, confidence, and all."
"The magic of the 'how did they do that' is explained at last. Not overly technical, Dave not only does a fine explanation but personalizes the experience. I was there and, until now, never understood it. A terrific read."

CEO Grown Up Marketing, former Yahoo! Ambassador Plenipotentiary
Currently enjoying all he learned as


a former Yahoo! Director NYC Sales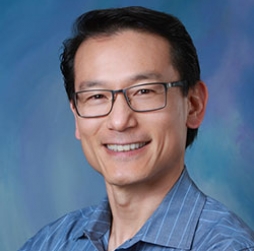 David Shen was Yahoo!'s 17th employee and the first with the title "Gooey Yahoo!" (a play on GUI, short for Graphical User Interface). He soon became Vice President of User Experience and Design, in charge of UX for all Yahoo! websites, products and services, as well as the design of online advertising. In 2001, he joined the Product and Sales teams to re-invigorate online advertising both internally and externally in industry.